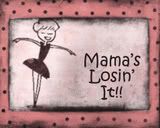 Beginning school blues pushed me past my deadline, but what the heck...better late than never right? Thanks,
Mama Kat
t for allowing us an outlet to play in.
1.) What will you be doing now that the kids are back in school?
(inspired by Michelle from
Honest And Truly
)
Total role reversal. In the Sneaky household, the Dad get's to go to school and the kids get to sleep in...hopefully.
2.) Things I have learned from my toddler.
(Inspired by Big Mama Cass from
The World Through My Eyes
).
The things I have learned from my toddlers that they told me,
The pink kitties are the best kitties, 'cause they're so pretty.
Never leave home without your b-b (Blanket) or your pet,
Desert is always best first, no matter what you get.
While they like Hogan's Heroes, the beginning anyway,
Phineas and Ferb is what they would watch any day.
No matter what the pressures of my 'big boy life' entail,
These two gals seem to never let me fail.
3.) What would you put in your favorite things giveaway?
(inspired by Jill from
Scary Mommy
who is having a favorite things giveaway right NOW! Check it out!!)
Movies-Rounders or Tombstone (I do love Scary Mommy's Can't Buy Me Love and Defending Your life)
Books-Harry Potter Series. (If we could find book 7, a goblin got it)
4.) Hi, my name is ______ and I am a _______.
(inspired by Emmy from
Emmy Mom One Day At A T

ime
.)


Hi, my name is Lane and I am a facebookaholic. Please help. I need and Intervention. Mafia Wars, Vampire Wars, Fashion Wars (don't worry it hasn't become that bad). I play Farkle, Yahtzee, scramble, poker (for absolutely nothing). What did I do before I found Facebook?
5.) If these walls could talk...
(inspired by JennyMac from
Let's Have A Cocktail
)
Kitchen Walls: "Why does she let him cook? Stupid ass friggin' leaves a mess every time."
Living Room Walls: "Heck, she should make him vacuum instead of cook. His fat ass is sitting in front of the TV watching 'Top Chef', like he could make it.


Bedroom Walls: DELETED BY EDITOR


The youngest girl's room's walls: "I'd wish they do something about the f-ing cat. I swear I'm gonna tumble down if he scratches at that door one more time. Sack of crap in fur hides from the girls all day, but when they are trying to sleep NOW he wants attention."
The Eldest girl's room's walls: "Would you guys please make'em quit yanking the Dora stickers off. I like'em..they're cool."
Cheers, All!
Tomorrow, late afternoon, First Five Friday begins the ranking of educational moments, norms, and impossibilities.