The spiel is this...this carnival gives you several prompts to write on. You write and enjoy the memories, the moments, and the message that hopefully you have transported to others on this electronic medium. In layman's terms...dude, just write.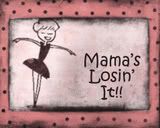 Thanks to
Mama Katt
for these prompts. My comments are in bold. I hope you enjoy!!
1.) Your trip to the ER...spill it.(inspired by Stephanie from
This Blessed Life
).`
Which time? I think in my home town they just renamed it the 'Lane Ward'. I was hurt in so many different and creative ways that I single handedly prepared our doctors of the time for any and everything. From having a frog induced injury to drinking plant food to eating a rare forty year old Brazillian nut to...sheesh...you can almost name it.
2.) "Why are American's obsessed with weight? Why are we always fighting or complaining about what is natural for our bodies?"(inspired by Jenn from
Jenny Says What
?)
I blame the Commies and rock n roll music.
3.) Describe one of your 'God Moments'.(inspired by Jordan from
Wide Open Spaces
)
This is one that I will describe later when I can write more to it and give it the attention I need to, but it is one that I have a great deal of feelings toward. January 1, 2000. My friend, Roby and I visited another friend, Grady, in San Antonio. As we hung out in a hotel downtown, the fireworks flashed and I noticed everyone watching them. I felt his presence in the presence of my friends and the beauty of the scene before me. I knew that for some reason this was a beginning and an end. That things wouldn't be the same again. I was right.Before the summer was done, one would be married and one would be gone. But, it was like God was telling me remember this moment and cherish it. I do and I have.

4.) List ten things you would say to ten different people in your life...if you had the hutzpah.(inspired by Cassandra from
Cassagram
)

Sneaky Momma-Can we turn our garage into a casino?
Principal-Lesson Plans? What the hell are those?
Sonic-Did I order a hot apple pie? Did I? Tell ya what, when I want it I'll friggin' tell ya.
President Obama-So, you want to make sure that we unite the country, then the first thing you do is make abortion easier world wide....real smart.
Tom Brady-Did you sell your soul to the devil?
Tony Romo-If you did sell your soul, you should've checked with Tom first.
Phil Hellmuth-I can't believe that you don't get your ass kicked more.
Wade Phillips-Hey, if the Cowboy gig doesn't work out there is always voice overs as Hank Hill in a King of the Hill movie
Paulie Shore-How the hell did you star in a movie and I didn't?
Ed-The pills you're lookin' for are blue.
5.) Why is your kid in time out?(inspired by Sera from Laughing Through The Chaos)
Talking back...AGAIN.